House Building Services Sandy Springs GA
Would you like to build your own house from the ground with custom designs, paint, and additions?
Or simply demolish your old house and re-create it for a better living experience?
At Precision Remodeling, we make all kinds of home improvements possible. From mounting walls to making modifications in your current home, we can handle your every request.
Contact us
Each call made from our website will ensure you 15% off from your order
Monday to Friday: 08:00 – 21:00
Saturday to Sunday: 08:00 – 20:00
We accept any remodeling calls in Georgia for any of our 50+ supported areas
Build your house in Sandy Springs GA
With our professional building and remodeling services in Sandy Springs GA, everything can be done much faster and more affordable.
Becoming a house is not easy, as it requires various contractors, including licensed electricians and plumbing professionals. We're able to assist you with that, as Precision Remodeling collaborates with commercial partners who can set up your household's electrical system and plumbing.
We have been in the business for more than 10 years, and will gladly accept any of your projects with no questions asked. In fact, each of the representatives we send over to you will walk you through the whole process.
Our counselors can help you with anything from your camera quitting filming suddenly to finding a ride. We support you through the whole course of action. In the event that anything has to be delayed, we completely understand that.
That's why we communicate with our clients until we finish the assigned projects, and aim for satisfactory results.
We will start every project with the planning process, after which our architect will approve the design of the house from the ground up to a completed project.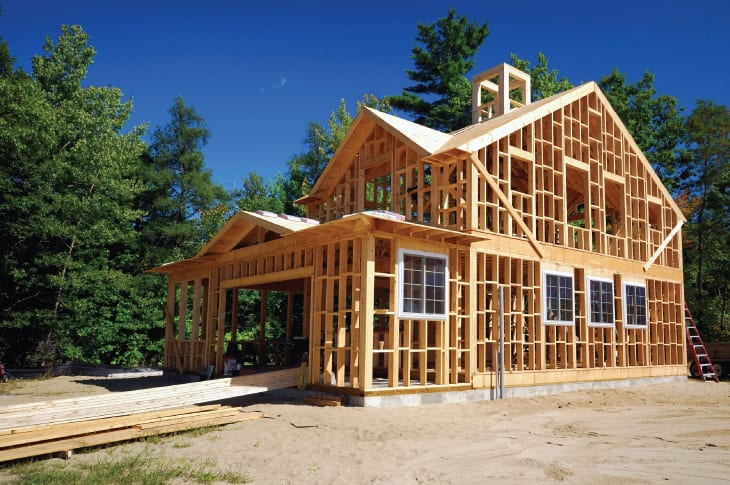 Approval may be required from regularity authorities, but we will help you in the process however we can.
Once the site has been cleaned and the required connections are in place, we can start constructing the sewage, water, and energy systems. A variety of pipes can be installed for draining and electrical powering.
If the house is wooden-framed, a framework is constructed to support the boards, siding and roof. If the house is of brick construction, then courses of bricks are laid to construct the walls.
The structure includes floor, wall and ceiling structure as the building is produced, with piping and wiring for water and electricity as they are being installed.
Contact us
Each call made from our website will ensure you 15% off from your order
Monday to Friday: 08:00 – 21:00
Saturday to Sunday: 08:00 – 20:00
We accept any remodeling calls in Georgia for any of our 50+ supported areas
What do our house building services in Sandy Springs GA offer
Architectural design/planning – This is the process where we help you plan your new house project and assist with the designing, which is required
Foundation laying – Foundation laying is the process where we create a concrete or stone structure to support your home in the building process.
Light-frame construction – Light-frame constructions are made from lumber and engineered wood, which speeds up the process of building houses and can be made stable before finishing your house project.
Domestic water system – Domestic water systems can provide water by building a stream, a spring, a well, a rainwater collection system, or a piped water supply, which will ensure you have drinkable water.
Electrical wiring – Hire an electrician from Precision remodeling who will set up the electricity systems by handling the wiring and cable management, which is more affordable than hiring an electrician from another company.
Walls Construction – Construct the walls in your home by using bricks, wood, metal, vinyl, stone, or any other material, which applies to your home.
Insulation – Install thermal insulation, which will prevent or keep the heat in your home.
Flooring – Our flooring services can ensure your new home will have the best floor, which can be made with tiles, hardwood floor, engineered floor, backsplash tiles, or any other type of floor of your choice.
Painting – Apply professional paint to your house's exterior and interior. Our painting services can be applied on walls, ceilings, floors, and even fences whenever required.
Basement finish – Finish or re-finish your already started basement, which may require more additions and make it look stylish. If your basement is too small, we may also expand it when applicable.
Patio and driveway repair and replacement – Repair or completely destroy and replace your old patio and make a better one for your home.
Retaining walls – Install or replace retaining walls for your home, which will support soil and hold back water at 2 different levels from both sides.
Contact us
Each call made from our website will ensure you 15% off from your order
Monday to Friday: 08:00 – 21:00
Saturday to Sunday: 08:00 – 20:00
We accept any remodeling calls in Georgia for any of our 50+ supported areas