Basement Finish Services in Smyrna GA
Do you need to remodel and finish your basement in Smyrna GA?
The basement is mostly forgotten by homeowners, while it has many opportunities for making it the place of your dreams.
It can be roughly converted for virtually any sort of space, and may be expanded as required for maximum comfort and usability.
With our custom basement finish services in Smyrna GA, you can turn your basement into anything. Our remodeling experts will also ensure you get the best out of our services.
Finish your Basement in Smyrna GA
Regardless of the difficulty of your basement and the project you have in mind, we can take care of it.
We service all types of endeavors, including installing drywall, finishing basements, performing window and door installations, and anything else you might be able to think of.
We follow a step-by-step process, which will ensure that no space has been left unworked on, and will finish your basement in a small matter of time.
It's hard to make the most ideal additions to complete an unfinished basement when finishing your basement with us from Precision Remodeling. We're here for you every day, assisting you to the very end of your basement remodeling project.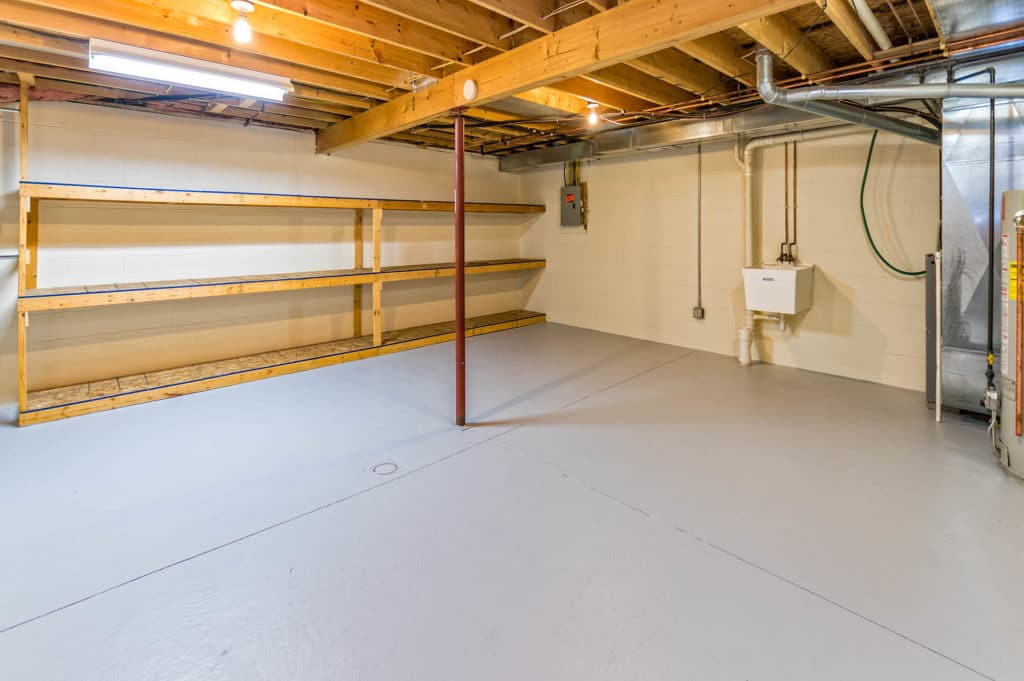 Our expert designers will always navigate you the right way and try to optimize your basement for the most suitable conditions.
We use only high-quality materials, which we can order and deliver on your behalf, ensuring that you will be focused on the end results, while we take the work into our hands.
Basement Finishing Possibilities
Some homeowners don't understand how the basement might look, orhow it could be improved, but we help them with this challenge until the basement remodeling process is complete.
For more than 10 years we have been taking care of our customers and understanding what each client needs for their home.
And that is why we will be next to you and consult for each step taken throughout the whole process.
We can discuss each step of your basement project, and even find new opportunities for how your basement can be done even better if there is space left for more additions.
Even if your basement has not been finished during the last company's occupancy, we can provide basement refinishing services, which can ensure that your unfinished basement looks better than it would have.
Each of our projects has been left with customer satisfaction and will ensure that yours is left the same way.
Basement finishing designs
Every kind of basement transformation is possible. With our basement finishing services in Smyrna GA, you can turn your basement into any kind of room, even a man cave.
For families and pet owners, we can offer a room with additions, such as pet doors, and a toilet, or simply make it a gaming room for your children.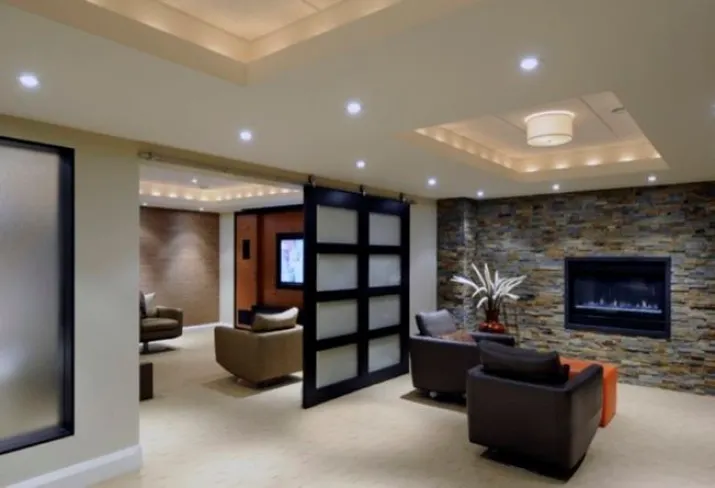 For movie fans, we offer to turn your old basement into a finished movie theater with light additions and furniture fitting the room.
Or if you are a wine collector, we can turn your basement into a professional and stylish-looking wine cellar, which will ensure your alcohol is kept safe and looking modern.
Important steps to take before finishing a basement in Smyrna, GA
While most homeowners go right into finishing their basement, risks are always involved, as the basement is not fully protected.
To make sure you have the perfect basement, we follow 4 simple steps to bring more quality to your home.
Step 1 – Waterproof your home
If your home is not waterproof, there is a hidden risk of floods. Infiltrating water can destroy your investment, resulting in an unhealthy environment.
To make sure your home is protected, we always check if waterproofing issues exist.
Step 2 – Add a drainage system
If you don't have a drainage system, it's important to install one for your basement. It prevents floods and reduces the pressure against the basement walls.
This service includes a sump pump and installation and will keep your basement dry in case of floods.
Step 3 – Sealing Walls
To make sure there is no risk of a flood and moisture seeping through your walls, we seal them from the interior.
Step 4 – Sealing the Floor
Moisture can always build and go upwards through your floors. It's very important to manage risks and prevent such problems.
Our team of professionals will inspect and provide you with a solution to seal your floor, so no further damage occurs.
What do our basement finishing services in Smyrna GA offer
Installation of drywall – Install drywalls on your basement, which will help align your walls and open space for more additions to your basement finishing project.
Baseboards – Custom baseboard installations, which can further optimize and make your basement look more stylish.
Cabinet – Design and install a custom cabinet in your basement.
Kitchen installation – Turn your old basement into a stylish kitchen with more space for cooking and lighting.
Bathroom installation – Install a bathroom with a custom walk-in shower, free-standing tub, or bathtub, or go even further with a jacuzzi.
Paint – Paint your walls with professional paint, and/or apply a mixture of colors, which will suit the theme of the basement.
Plumbing Services – Install sewer pumps and perform camera inspection services, to ensure that your home's water systems are perfectly set.
Frequently Asked Questions About Basement Finish and Refinishing Smyrna GA
How long will my basement finishing project take?
Depending on the complexity of your project and requirements, it can take anywhere between 2 and 3 months. On average we finish before the 2nd months.
Do you provide assistance regarding designs of my basement?
If you are in the planning steps of your project, we provide full assistance until it becomes an accomplished project.
How soon will the work start after agreement?
Once we agree on the estimate and project, it takes anywhere from 1 to 2 weeks. In this timeframe we prepare the needed materials and tools.